Digital India Week 2023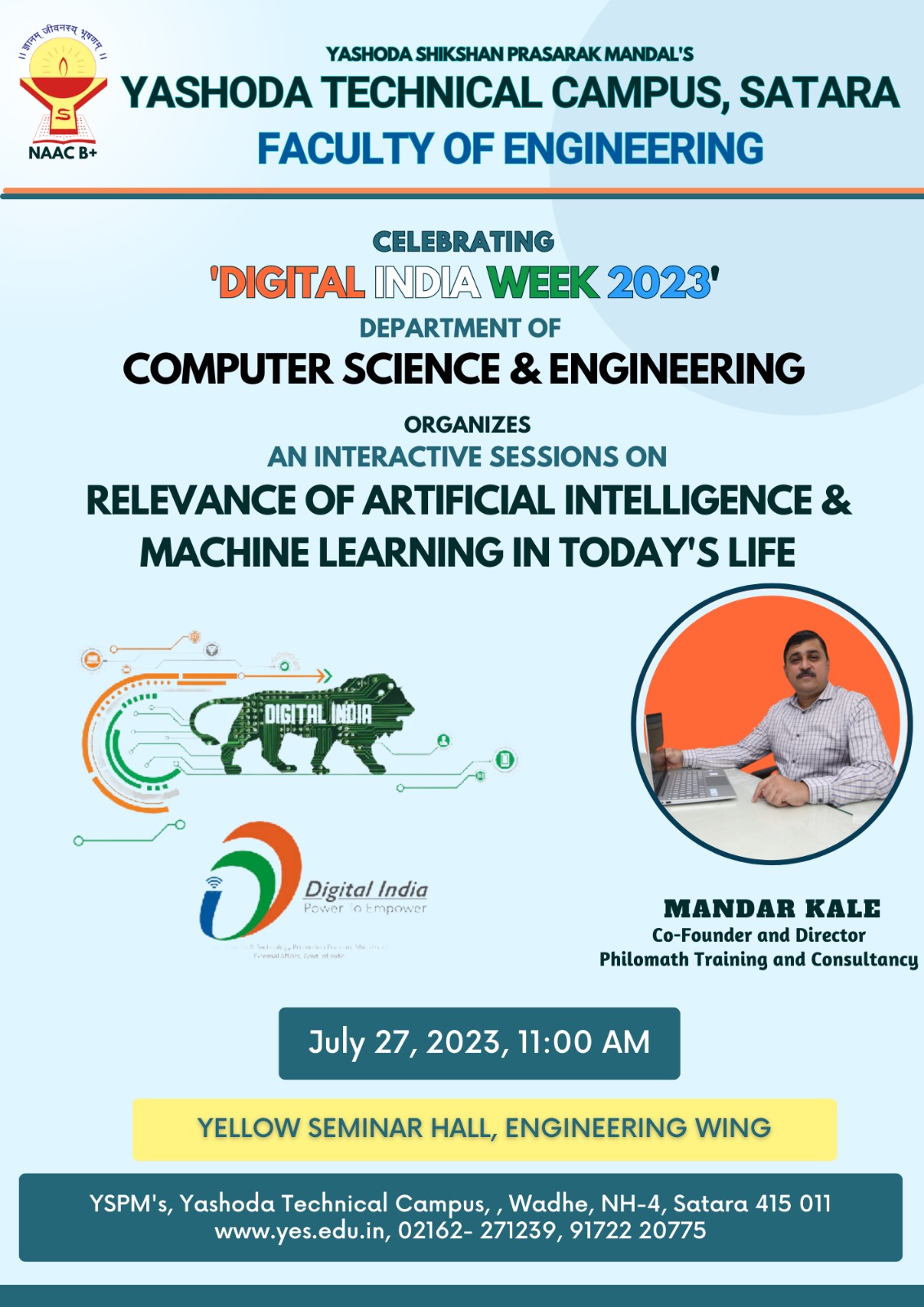 To celebrate the unprecedented digital transformation of India, the Government of India is organizing Digital India Week 2023. Digital India Week aims to showcase India's technological prowess to the world, explore collaboration and business opportunities for Tech startups and inspire the NextGen citizens.
Kindly register on the link below to attend the event and receive all updates via SMS/ email.
https://www.nic.in/diw2023-reg/
During the inauguration of Digital India Week, the Hon'ble Prime Minister would grace the
occasion. For the inaugural event, the live telecast of the Prime Minister address is arranged at the venue mentioned below. All are informed to attend the same.
Date: 25/07/2023
Venue: Yellow Seminar Hall
Time: will be as declared by PM office